Hello! I'm Darlene.
I am a fully certified permanent cosmetics professional technician and trainer. My abounding years of permanent cosmetics training since 1999 and extensive background in beauty and art since 1985 gives me the indispensable expertise to design and create the best works in this profession.
I am fully certified in all areas of permanent cosmetics and corrections. I am continually staying on top of the latest techniques, products and equipment. I am trained in the use of multiple machines as well as the manual hand method, more recently taking on the new name of "microblading". I was doing this technique many years before it took on the name of microblading. It takes years to develop the proper skills to do this type of work correctly.
I take pride in providing each and every client the highest level of service and care possible. For everyone's safety I use only sealed, completely sterile and disposable single use items. Nothing is ever re-used. This prevents cross contamination and assures your complete safety. To put you at ease, you will be shown your set up tray and sealed needles before we begin.
I have exceeded the expectations of thousands of women and made them feel beautiful again with my artistic techniques.
My commitment as a professional is to provide every client with the safest, easiest, application of permanent makeup that is customized to give the most natural and realistic beauty results to help you look and feel beautiful, permanently.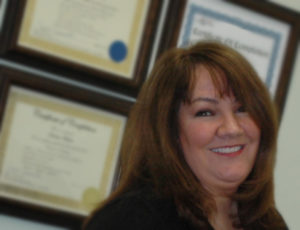 Licensed Certified Permanent Cosmetics Technician

Licensed Certified Aereola & Nipple Pigmentation Restoration

Licensed Certified Skin Needling / CIT

Health Department Licensed

Health Department Compliant

State Compliant

Board Licensed

Certified Blood Borne Pathogens Training

PMU Fundamentals and Advanced Trainer