About
I'm Darlene.  I began my career with a goal of making women look and feel beautiful in 1985 with focus turning to makeup and brows in 1999.  I am a fully certified permanent cosmetics professional.  This means I am fully certified in all areas of permanent cosmetics and corrections, unlike those who merely train in one technique and use only one tool.  I am continually staying on top of the latest techniques, products and equipment.  I am trained in the use of machine and manual hand method, more recently taking on the new name of  "microblading".  I was doing this technique many years before it took on the name of microblading.  It takes years to develop the proper skills to do this type of work correctly.   I take pride in providing each and every client the highest level of service and care possible.  I use only sealed, completely sterile and disposable single use items. Nothing is ever re-used.  This prevents cross contamination and assures your complete safety.  You will be shown your set up tray and sealed needles before we begin.  I have exceeded the expectations of thousands of women and made them feel beautiful again with my artistic techniques.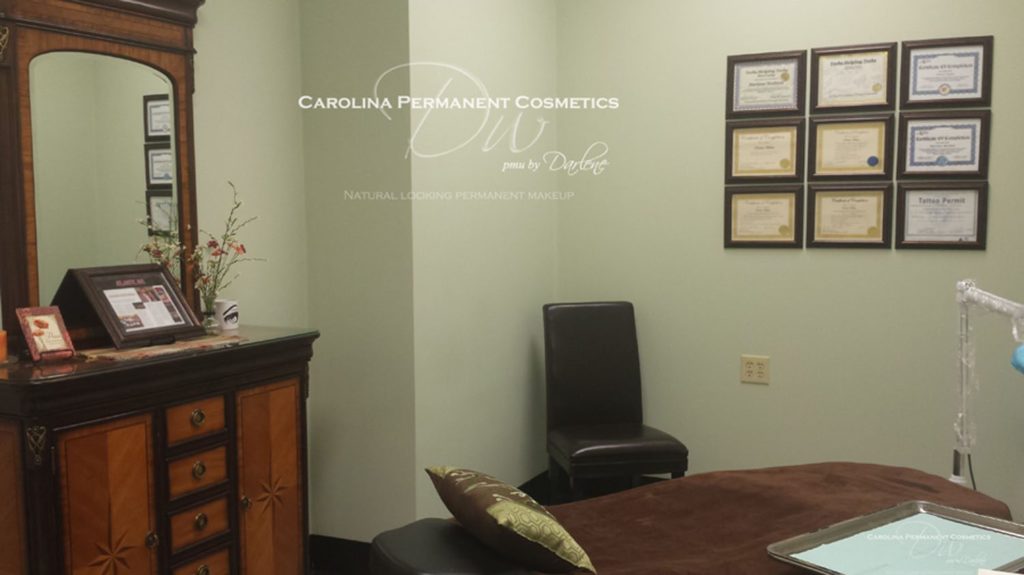 I will not work on anyone who is pregnant, nursing or under the age of 18!
~ No exceptions!
Licensed Certified Permanent Cosmetics Technician
Licensed Certified Aereola & Nipple Pigmentation Restoration
Licensed Certified Skin Needling / CIT
Health Department Licensed
Health Department Compliant
State Compliant
Board Licensed
Certified Blood Borne Pathogens Training
Your consultation or procedure appointment can be made in several ways:
By Phone:  704-796-8221
By Email:   CarolinaPermanentCosmetics @ gmail . c0m  (To prevent spam you must type in the email address, do not copy and paste).
By Facebook by sending us a private message on our page.  (Click the "f" at the bottom of the page to go to our Facebook page).
By using the Contact form here on this website.   Be sure to double check your email address and phone number.
Please note reply times: Facebook messages and emails are usually replied to within 24 hours.   Phone calls are returned as soon as possible, but at most within two to three days.  Please understand that if you leave your message over the weekend or during  holidays, we will reply back to  you once we return to our office.
If you contacted us and have not received a reply within a reasonable time, please contact us again.  We do sometimes receive messages where the contact information was incorrect or incomplete, thus we would not have a way to reply back. 
Hours of operation: Monday – Saturday by appointment only.  Sunday appointments available at 2x current pricing.
Address:  236 Le Phillip Ct.  Suite i  Concord, NC  28025